John Lennon Acoustic Guitar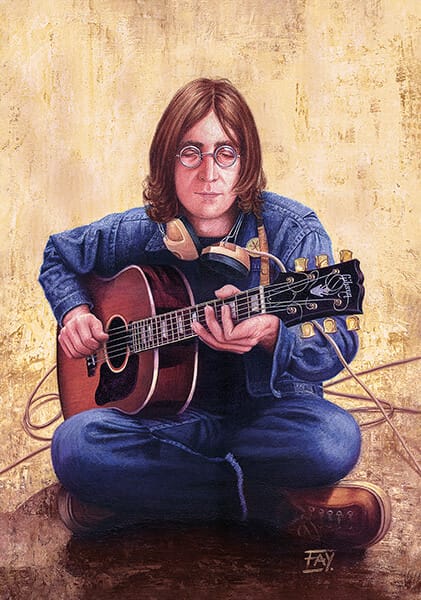 Artwork Title: 'John Lennon Acoustic Guitar'
This post also contains affiliate links and I will be compensated if you make a purchase after clicking on my link.
The original artwork of John Lennon playing his Gibson guitar was a black & white photo reproduction of what appeared to be a pencil drawing. The artist is unknown. The image was not high quality and a lot of detail was lost. However, I was asked by a friend if I could recreate the image in color, and this was the result.
I decided to use acrylic medium on a boxed canvas. To apply the background paint I used a palette knife and washes of color. For the textures, materials, figure work, and detail I used various brushes.
300 dpi Resolution. Print from your Desktop or take the PDF/JPEG File to your Local Quality Print Shop.
Subtotal
Apply Coupon
Total
Total Due Today
Purchase
The Following Best Selling Book May Also Interest You
By Cynthia Lennon: Author
Foreword by Julian Lennon
Now in paperback, the New York Times bestselling exposé of the real John Lennon
Price correct as of 18th August 2022